Takeshi Kaneshiro has been invited to join the cast for the prequel to The Message. Huang Xiaoming, Li Bingbing and Zhou Xun are slated to return.
(Sina)
Joan Chen riles S'pore film-makers
Joan, who rose to fame in The Last Emperor in 1987, said: "I love Singapore, life is great here, it's clean, well-managed and well-run. The people are wonderful too..."
Then she added: "It's just that, perhaps, the (film) industry isn't ripe enough at the moment. It's still in the process of development.
"I mean, Singapore is beautiful and orderly, it's like a fairyland film set. You guys are really lucky that everything is so good here.
"But personally, I feel that art comes from dissent, not from contentment."
Lam Kau

With Ti Lung at Mid Autumn Festival appearance with Hong Kong Performing Artists Guild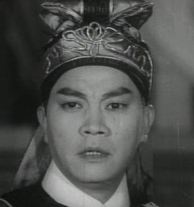 Forty foot leap launched movie career

So Ji-Sub, Zhang Ziyi